NEMA KRAJA IZNENAĐENJIMA! Nakon nove pesme, Roksana najavila i još nešto novo!
Popularna bugarska pevačica Roksana proteklih dana promoviše svoj novi projekat pod nazivom "Đelem, Đelem". Ona je pre nekoliko dana predstavila prvu od nekoliko verzija pomenute numere, koja će dobiti nove aranžmane i mnogi su već sada zadovoljni idejom Roksane i njenog tima.
Međutim, to nije kraj iznenađenjima za Roksaninu publiku. Uz fotografiju sa Vanjom Lakatošem, Roksana na "Instagramu" najavljuje nešto novo. To će zasad ostati pod znakom pitanja, ali je svakako bugarska zvezda uspela da zaintrigira svoje fanove.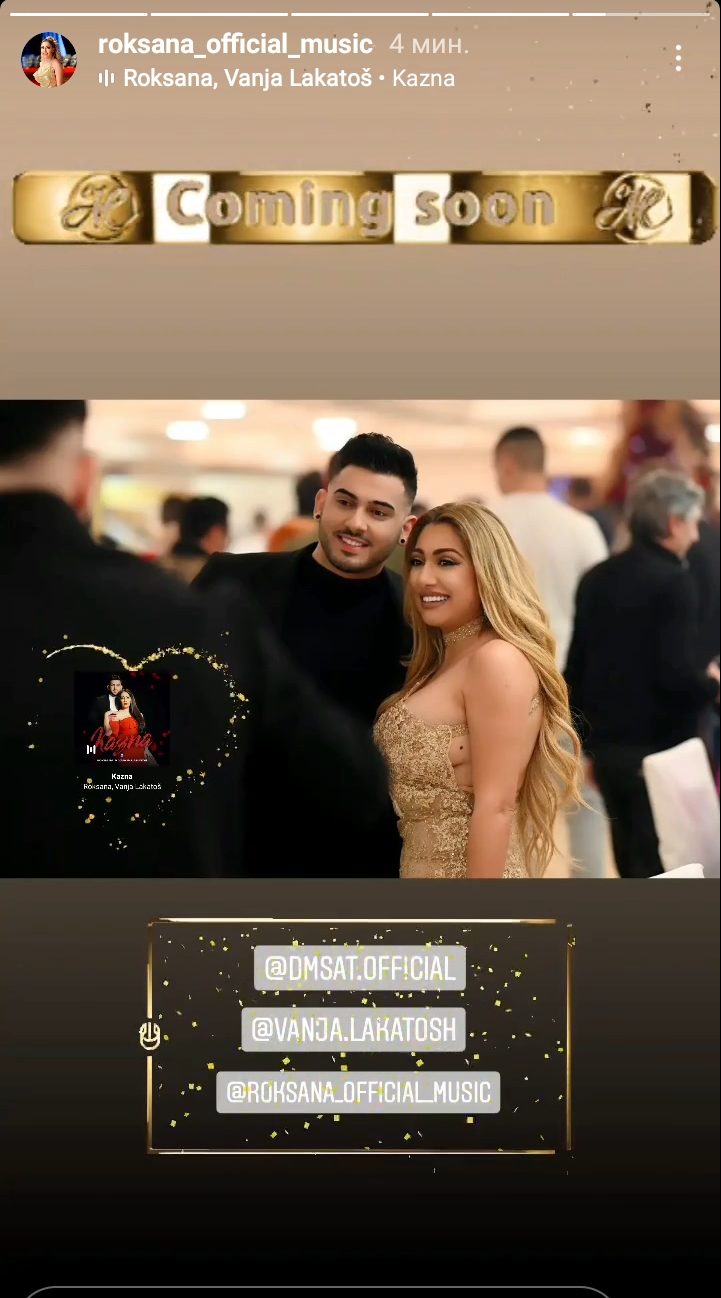 Facebook Comments